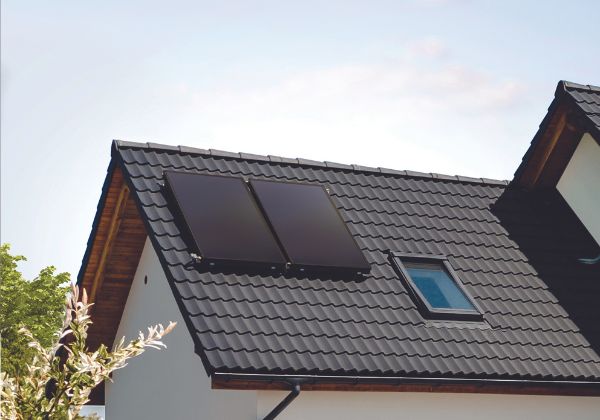 Possible application
Flat plate solar collector F TLP ACR is designed for small houses as well as large solar thermal systems. Perfect for single-family homes and apartment-houses, as well as commercial, industrial and other buildings. They can also be used for heating pool water and to support central heating. The recommended inclination from horizontal is between 30 do 45° for optimum year-round operation. Mounting kits allow installation of collectors on various roofings, directly on the roof slope, as well as on building`s wall, flat roof and on the ground.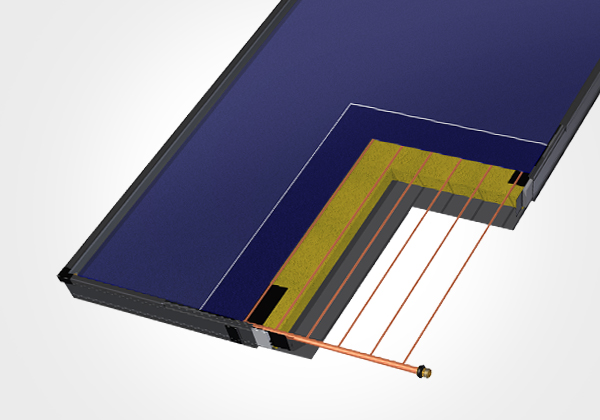 Good technical solutions and precise construction
Collector`s constructional solutions as well as production technologies are based on 30 years of experience – the longest on Polish market. In 2007 Hewalex was the first in Poland to introduce ultrasonic welding, which provides highest precision and quality of copper absorbers. Connection of absorber sheet with piping at a molecular level with no other additional binder is characterized by maximum mechanical strength and highest coefficient of heat transmittion. PVD coating`s characteristics are high absorption of solar radiation (95%) and minimum heat emission (5%)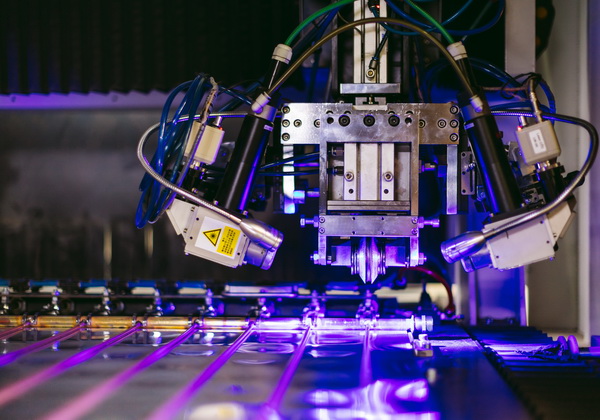 Standard 10 year warranty
Since the 1990s, Hewalex has been granting its Customers the longest warranties on the market for solar thermal collectors. The standard warranty for F TLP ACR collector is 10 years. It is a direct warranty given by the manufacturer with a strong market position. Moreover, all of our production processes are carried out here, in Poland, which is important from after-sales and service point of view. All possible damages of solar collectors, such as the ones caused by force majeur, may be repaired in our production facilities at an acceptable cost.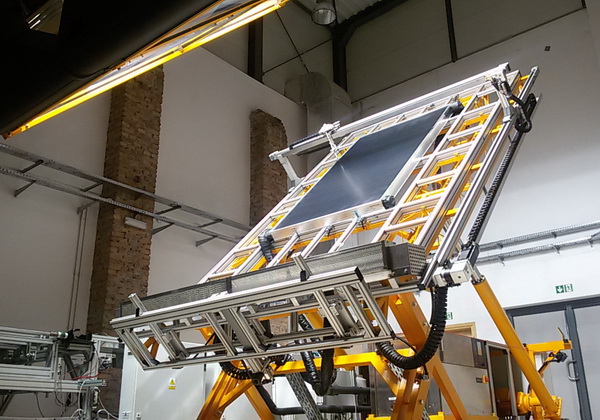 Why choose Hewalex as your solar thermal collectors manufacturer?
30 years of experience provide best quality
High efficiency proved by Solar Keymark
Particularly good relation of price, quality and efficiency
Many installation and exploitation possibilities
Strong and stable manufacturer = good access to after sales and service
Technology and construction solutions well known on 40 export markets
Product properties
ABSORBER MADE OF ALUMINUM AND COPPER
Using an aluminum plate allows production of a lighter collector with lower production costs. Laser welding provides maximum durability and mechanical strength through joining aluminum plate and copper piping and excellent transmittion of heat to heating medium.
SELECTIVE PVD COATING (95%/5%)
Selective PVD coating is characterized by highest work efficiency, due to absorbing of 95% of solar radiation and heat emission of no more than 5%.
ANTI-REFLECTIVE GLASS (CLASS X1)
The glass used in production of flat plate solar collector F TLP ACR is characterized by high permeability to solar radiation. Additional, double sided anti-reflective coating is applied to the glass. It transmits 96,7% of solar radiation which classifies it as highest, X1 category among anti-reflective glass.
FULL THERMAL INSULATION OF THE CASING
The casing is thermally insulated – the bottom as well as the walls. Thickness of thermal insulation is suitable also for operation in cold environment.
OPTIMAL FLOW
The harp system with 4 connections lowers the flow resistance, which reduces energy consumption, protects the medium against overheating and allows you to connect up to 8 collectors in a row.
u003cstrongu003e10 YEAR WARRANTYu003c/strongu003ernrnSince the 1990s, Hewalex has been granting its` Customers the longest warranties on the market for solar thermal collectors. The standard warranty on F TLP AC collector is 10 years.
Technical Specifications
Optical efficiency (brutto)
Heat loss coefficient a1 (brutto)
Heat loss coefficient a2 (brutto)
Solar Keymark Certificate
KS2100F TLP ACR
Optical efficiency (brutto)
Heat loss coefficient a1 (brutto)
Heat loss coefficient a2 (brutto)
Solar Keymark Certificate
KS2600F TLP ACR
Optical efficiency (brutto)
Heat loss coefficient a1 (brutto)
Heat loss coefficient a2 (brutto)
Nr certyfikatu Solar Keymark: