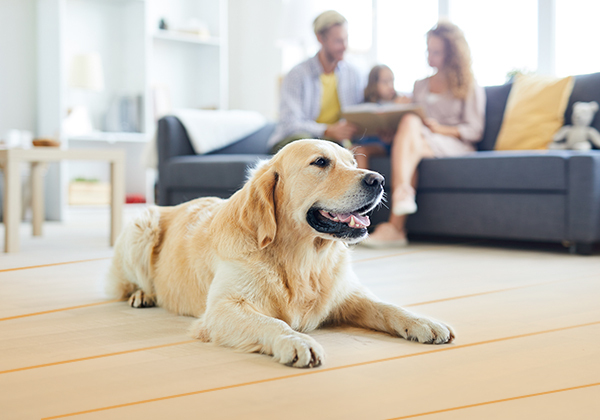 What does the PCCO MONO heat pump offer?
The PCCO MONO heat pump can be used as an autonomously operating heat source in newly constructed energy-efficient buildings or it can work in retrofitted legacy buildings in tandem with boilers, forming hybrid heating systems. The design solutions used allow the heat pump to operate down to an outdoor temperature of -25°C. The maximum supply temperature is 58°C (up to an outdoor temperature of -15°C) and 50°C (down to -25°C of outdoor temperature). The combination of the heat pump with an underfloor heating system (or other low-temperature surface heating system) is particularly recommended. The OKC/HP series heaters with large coil heat exchanger surfaces can efficiently produce DHW. Moreover, the PCCO MONO 6 heat pump can operate in active cooling mode, producing water as cold as 7°C.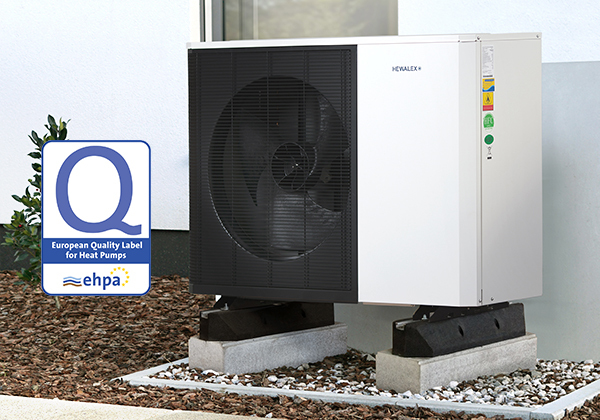 The EHPA-Q Quality Mark
The PCCO MONO heat pump was awarded the EHPA-Q European Quality Mark for heat pumps. The EHPA-Q Quality Mark has been recognised for many years in the demanding markets of Western Europe and is also available in Poland. Not only does it define the technical requirements for heat pumps, but it also places high demands on their manufacturers. The EHPA-Q Quality Mark is a third-party certification of the heat pump's performance, including COP efficiency and sound power level. In addition, the manufacturer must provide an adequate level of sales and technical service, as well as warranty care and access to spare parts to qualify for the EHPA-Q Quality Mark.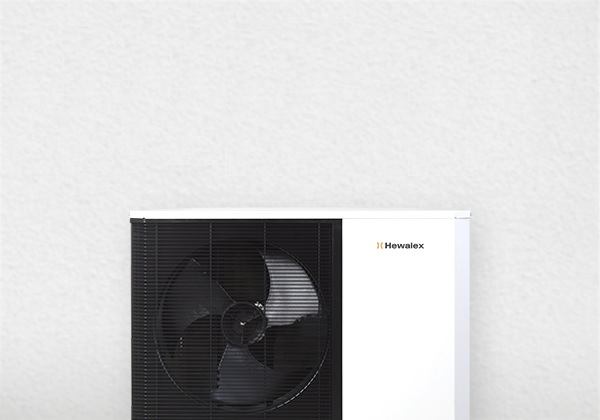 Minimum running and fixed costs
Not only will low energy consumption translate into low bills. When choosing a heating appliance, it is important to focus to the significant fixed costs associated with, for example, the maintenance that is usually required. Short warranty periods can mean additional repair costs. Meanwhile, the PCCO MONO heat pumps come with a 5-year warranty with no mandatory paid maintenance. It owes this to the innovative EKONTROL remote monitoring and diagnostics system. Also, the use of water in the heating medium loop improves cost efficiency.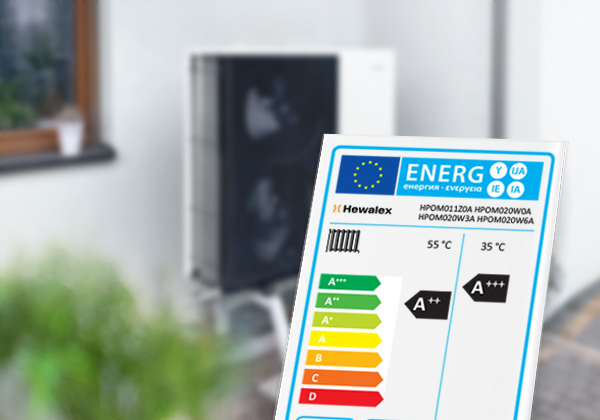 A+++ rating: a class of its own
The PCCO MONO heat pumps achieve the highest possible A+++ energy rating at a supply temperature of 35°C. This performance has been confirmed by testing for the EHPA-Q European Quality Mark, required in many Western European countries. Heat pumps with A+++ and A++ energy rating can help secure the highest subsidies in sustainability programs, like the Polish Clean Air. High supply temperatures of up to 55°C also allow operation of the heat pumps in thermally upgraded buildings. Operation down to -25°C outdoors is possible.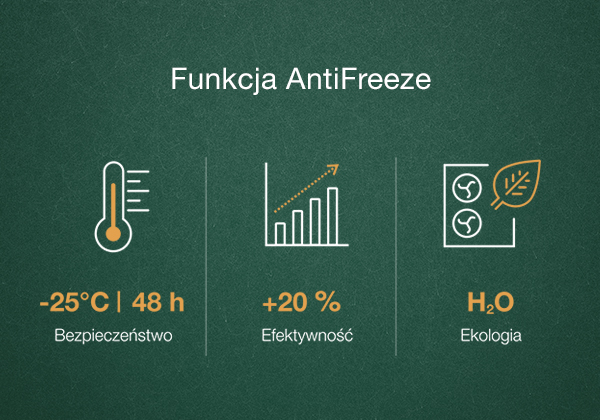 PZ HX Protection Module – an innovative solution for protecting MONOBLOC heat pumps against freezing
Developed for monoblock heat pumps, the PZ HX Protection Module provides full anti-freezing protection for the secondary loop (downstream of the heat pump condenser) in the event of mains power failure. Even at an outside temperature of -25°C sustained for at least 48 hours, this solution ensures protection of the heat pump against freezing, making any heating medium with anti-freeze additives obsolete. When running on water in the loop, the PCCO MONO heat pump enjoys a COP improved by 20% in comparison to a typical heat pump running on a water/glycol medium.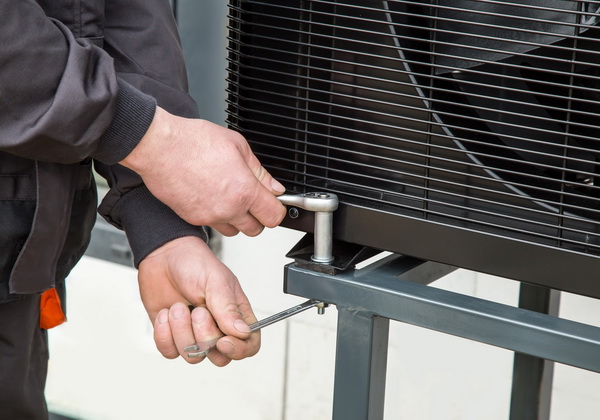 Construction and operating principle of the PCCO MONO heat pump
The PCCO MONO heat pump comprises two units. There is a complete refrigerant circuit in the outdoor unit. Here, no intervention is required to charge it with refrigerant before commissioning the heat pump. This reduces the time and cost of installation work. The indoor and outdoor units are interconnected by heating water piping. An innovative protection system has been developed to prevent freezing.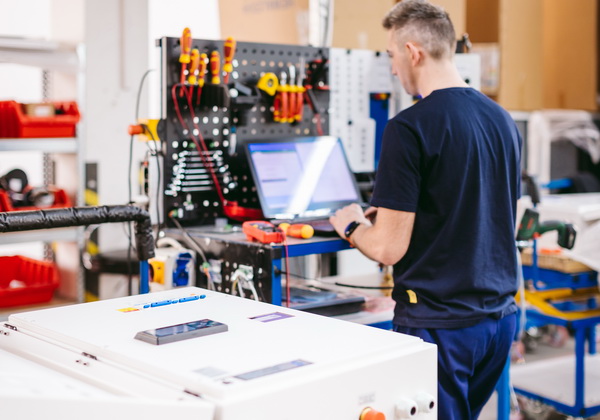 European production and on-site service
The fact that Hewalex has more than 30 years of experience in the production and distribution of renewable energy equipment is not without significance. Among the operating over 220,000 RES devices, over 21,000 are heat pumps. All PCCO heat pumps are finally tested at our production plant in Czechowice-Dziedzice.
Product properties
MODERN AND SUSTAINABLE R32 REFRIGERANT
Compared to the previously used refrigerant, R32 is sealed in a hermetic loop of the outdoor unit, much more environmentally friendly, and easier to recover.
LESS EXPENSE AND WORK – NO PAID INSPECTION
With no chargeable maintenance and a five-year warranty with remote monitoring of operation, the operating costs are driven by electricity consumption rather than carrying out excessive maintenance.
AESTHETICALLY MATCHING THE FAÇADE COLOUR
The outdoor unit can be manufactured in one of 1,625 RAL colours. It can be aesthetically matched to the colour of the building façade. The colour selection option applies to the housing, fan grille and support structure.
SAFETY AND EFFICIENCY WITH THE ANTIFREEZE FUNCTION
The monobloc heat pump from Hewalex can operate directly with water instead of a glycol solution, thanks to the innovative AntiFreeze function. This ensures higher efficiency and lower initial costs.
STEPLESS DEMAND COVERAGE WITH AN INVERTER COMPRESSOR
The efficient twin rotary DC inverter compressor with stepless capacity control from 30 to 100% for adjusting the heating capacity to the needs of the building and reducing operating noise.
EXTENSIVE SYSTEM-WIDE CONTROL
Eight temperature sensors, three circulating pumps, a 3-way valve for heating/cooling mode and a CH circuit mixing valve can be connected to the controller. Electric heater control, diagnostics and alarms are also provided.
Technical Specifications
Indoor unit without heater product ID:
Indoor unit with 3kw heater product ID:
Indoor unit with 6kw heater product ID:
Heating power (A7/W35 / A7/W55):
Electric power (A7W35 / A7/W55):
COP efficiency (A7/W35 / A7/W55):
Energy efficiency class 35°C/55°C:
58°C (do -15°C), 50°C (do -23°C)
Compressor type / Number of compressors:
Voltage/Supply frequency:
Outdoor unit dimensions (length / depth / height):
Indoor unit dimensions (length / depth / height):
Indoor unit net weight (without / with heater):
PCCO MONO 6
Indoor unit without heater product ID:
Indoor unit with 3kw heater product ID:
Indoor unit with 6kw heater product ID:
Heating power (A7/W35 / A7/W55):
Electric power (A7W35 / A7/W55):
COP efficiency (A7/W35 / A7/W55):
Energy efficiency class 35°C/55°C:
58°C (do -15°C), 50°C (do -23°C)
Compressor type / Number of compressors:
Voltage/Supply frequency:
Outdoor unit dimensions (length / depth / height):
Indoor unit dimensions (length / depth / height):
Indoor unit net weight (without / with heater):
PCCO MONO 9
Indoor unit without heater product ID:
Indoor unit with 3kw heater product ID:
Indoor unit with 6kw heater product ID:
Heating power (A7/W35 / A7/W55):
Electric power (A7W35 / A7/W55):
COP efficiency (A7/W35 / A7/W55):
Energy efficiency class 35°C/55°C:
58°C (do -15°C), 50°C (do -25°C)
Compressor type / Number of compressors:
Voltage/Supply frequency:
Outdoor unit dimensions (length / depth / height):
Indoor unit dimensions (length / depth / height):
Indoor unit net weight (without/ with heater):
PCCO MONO 11
Indoor unit without heater product ID:
Indoor unit with 3kw heater product ID:
Indoor unit with 6kw heater product ID:
Heating power (A7/W35 / A7/W55):
Electric power (A7W35 / A7/W55):
COP efficiency (A7/W35 / A7/W55):
Energy efficiency class 35°C/55°C:
58°C (do -15°C), 50°C (do -25°C)
Compressor type / Number of compressors:
Voltage/Supply frequency:
Outdoor unit dimensions (length / depth / height):
Indoor unit dimensions (length / depth / height):
Indoor unit net weight (without/ with heater):
PCCO MONO 15
Indoor unit without heater product ID:
Indoor unit with 3kw heater product ID:
Indoor unit with 6kw heater product ID:
Heating power (A7/W35 / A7/W55):
Electric power (A7W35 / A7/W55):
COP efficiency (A7/W35 / A7/W55):
Energy efficiency class 35°C/55°C:
58°C (do -15°C), 50°C (do -25°C)
Compressor type / Number of compressors:
Voltage/Supply frequency:
Outdoor unit dimensions (length / depth / height):
Indoor unit dimensions (length / depth / height):
Indoor unit net weight (without / with heater):
PCCO MONO 18
Indoor unit without heater product ID:
Indoor unit with 3kw heater product ID:
Indoor unit with 6kw heater product ID:
Heating power (A7/W35 / A7/W55):
Electric power (A7W35 / A7/W55):
COP efficiency (A7/W35 / A7/W55):
Energy efficiency class 35°C/55°C:
58°C (do -15°C), 50°C (do -25°C)
Compressor type / Number of compressors:
Voltage/Supply frequency:
Outdoor unit dimensions (length / depth / height):
Indoor unit dimensions (length / depth / height):
Indoor unit net weight (without / with heater):